Phase 3 of development of Triumph's electric bike has finished and live testing will commence soon
Triumph motorcycles has revealed its electric bike prototype, the Project TE-1 and has disclosed that the phase 3 of the project is complete. The TE-1 prototype is built in collaboration with Williams Advanced Engineering (WAE), who is responsible for the battery pack on the motorcycle.
The completion of phase 3 signals the finalisation of the chassis, frame and body of the bike, which takes heavy inspiration from the Triumph Speed Triple 1200 RS in terms of styling and overall design. With more muscular and bolder styling, the TE-1 borrows the headlight and taillight set up from its ICE counterpart, the Speed Triple.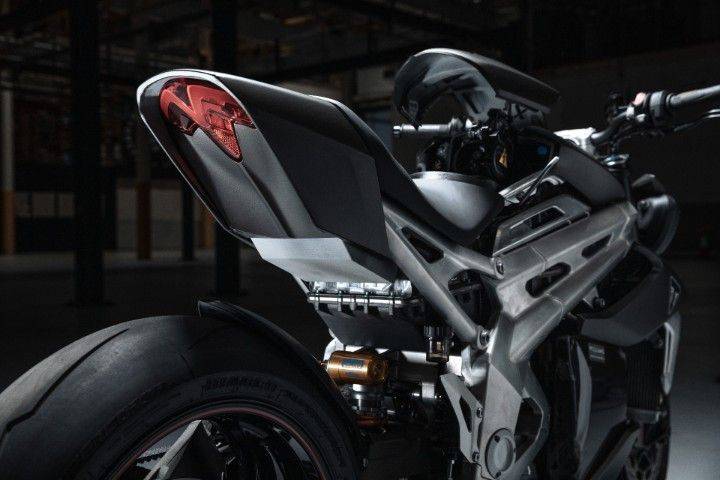 The TE-1 is powered by WAE's 15kWh battery pack paired to a powertrain with scalable integrated inverter and combined motor with silicon carbide switching technology and integrated cooling. The electric bike produces around 180PS whereas the TE-1's electric unit is capable of more than 500kW, the equivalent of around 680PS as per Integral's CTO Andrew Cross. Keep in mind that even though the motor is reportedly capable of 680PS, expecting that much power on a motorcycle is surely a recipe for disaster. ICE nakeds like the Ducati Streetfighter V4 are already plenty fast and scary and they are just putting out 200PS.
The EV is expected to have a range of around 193km, however, all the performance stats will be tested only in phase 4.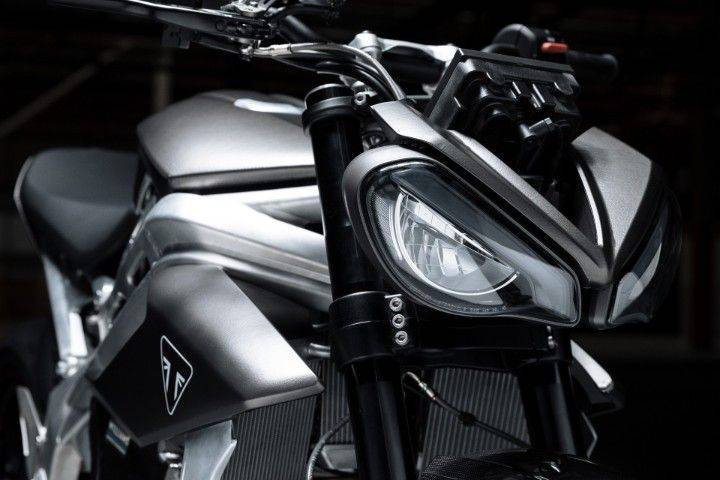 Kawasaki Bets Big On Hybrid
Triumph-Bajaj Bike: What We'd Like To See
Triumph Trident 660 Now Dearer By Rs 50,000
The TE-1 prototype at the end of the phase 3 features Gates Carbon belt drive, Öhlins USD cartridge forks, Brembo M50 monobloc calipers, and Triumph's motorcycle control software. All of these goodies plus that electric powertrain means the prototype weighs in at around 220kg, heavy by ICE standards but passable for an electric.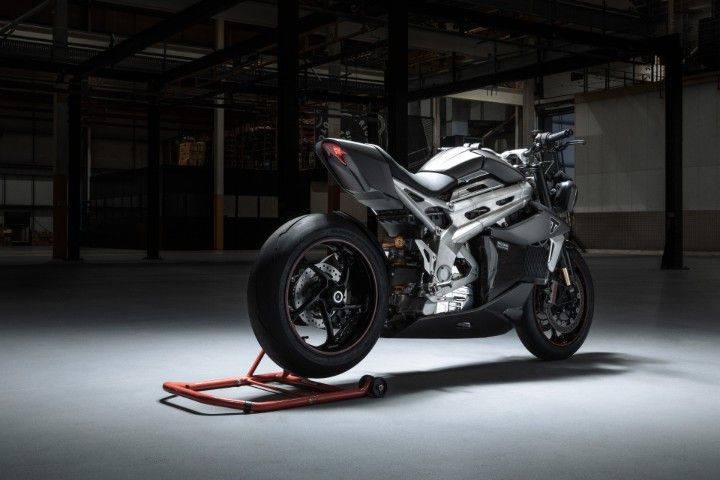 The electric bike's prototype is to undergo phase 4 testing, will entail complete road and track live testing of the bike for performance, core and dynamic rider assessments, in the next six months.
The collaboration stage of the TE-1 has ended, and after phase 4 ends, we can expect to see this electric beast on sale alongside the ICE offerings by Triumph Motorcycles soon enough. Other than the British manufacturer, only Kawasaki has showcased a prototype of its under-the-works hybrid motorcycle and announced that it's working on electric performance bikes.