Harley-Davidson put its tech-laden Sportster S to the test, and it delivered
In a fitting display of reliability and resilience, the Harley-Davidson Sportster S has successfully undergone a 24-hour endurance test, achieving a record distance of 3,141km in the process. The endurance run was held on a 1.74km long oval high-speed test track at Hero's Global Centre for Innovation and Technology (CIT), in Jaipur, Rajasthan. 
The feat was achieved by a team of five riders. This included national racers Anushriya Gulati and Vijay Singh along with PowerDrift's editor Shubhabrata Marmar, and Hero MotoCorp's Head – Strategy and Global Product Planning -Malo Le Masson and Vijay Thomas, Lead – Brand Marketing and Customer Experience, Harley-Davidson Business Unit.
The team was supervised by David Lopez Cordoba – Head of Chassis Functional Development & National Racing Program, and Alex Busquets – Head of Vehicle Validation. Both David and Alex have years of experience in endurance racing from all over the world.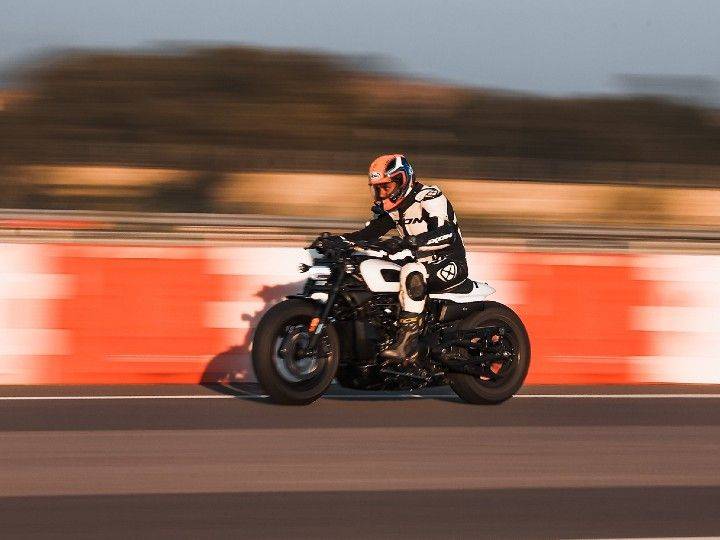 The ride kicked off at 1500 hours on February 5, 2022. Each rider completed six runs of an average of 100km on each run, during which the Sportster S guzzled approximately a full tank of fuel. For perspective, the Sportster S comes with a 11.8 litre fuel tank. The team had pit stops during which fuel was refilled, riders were swapped, and fresh tyres were put on after every 1,000km. In 24 hours, the team went through 31 pit stops, and averaged 130.9kmph, covering a total distance of 3,141km.
Royal Enfield Classic 650 In The Works
Honda CB500X Is Now Quite The Affordable ADV
KTM E-Duke: What We'd Like To See
To give you an idea of the sheer distance, that's just 295km shy of the distance between Jammu Kashmir to Kanyakumari by road! Sure, the endurance run was done on a specifically designed test track without the hassle of traffic or road undulations; however, the feat still speaks volumes about the new Revolution Max 1250T 1,252cc liquid-cooled V-twin's reliability, especially considering it had to run almost continuously at 130+kmph for 24 hours. It is also one of Harley's more advanced engines, loaded with Dual OverHead Camshaft (DOHC), and variable valve timing, all working together to churn out 122.3PS and 125Nm. The motorcycle is priced in India at Rs 15.51 lakh (ex-showroom India), and is sold via the CBU route.