The Colove Excelle 400RR is claimed to have a top speed of over 220kmph
Chinese bikemaker Colove has confirmed the debut of its new supersports – the Excelle 400RR. This is the company's brave attempt to revive the culture of 400cc inline-fours from the 1980s, and going by the details, it seems to be a step in the right direction.
Colove has already patented its liquid-cooled 400cc screamer. This mill packs a high compression ratio of 13.1:1 and promises to belt out 74PS at 13,500rpm. To put that into perspective, the Kawasaki Ninja 650 belts out 68PS from its 649cc parallel-twin engine. In fact, Taiwanese company Trick Star came close to the Colove with its Ninja ZX-25R, but needed a turbo and few mechanical changes to push out close to 70PS.
Kawasaki Bets Big On Hybrid
Royal Enfield Classic 650 In The Works
Yezdi Scrambler First Ride Review: Brash And Unapologetic
The Colove Excelle 400RR is claimed to have a top speed of over 220kmph while the kerb weight would be under 160kg, or as much as the 2022 KTM RC 200, while belting out thrice the power! Now, that's one interesting (and scary) bike to get your hands on. That said, one has to be careful with Chinese claims and take them with a pinch, if not a handful, of salt.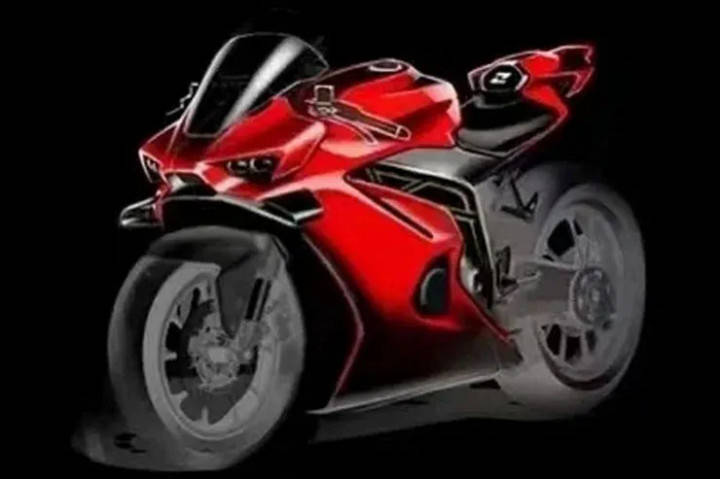 Chinese manufacturers aren't really known for their originality, but this upcoming bike scores high in this department. Agreed, the red paint, upswept underbelly exhaust, sharp tail and single-sided swingarm are reminiscent of a certain Italian beauty, but the angry-looking fascia with the central air intake and winglets don't seem to be "inspired" by any other bike.
The details about the Colove Excelle 400RR's debut are bleak, but we are certain that the Indian market won't get a taste of this machine. This is certainly an interesting small-displacement motorcycle, but it isn't really unique. Benda has been toying with the idea of a turbocharged 300cc v-twin supersport, while Kawasaki is rumoured to be working on an inline-four Ninja ZX-4R.