Celebrating 75 years of Vespa, the Lego model will be available from March 1st
Lego is back at it again with a treat for us motorheads, and this time it is the iconic Vespa 125. This gorgeous model is priced at USD 99.99 (around Rs 7,500), and is 4.5 inches in length and 8.5 inches in height.
Celebrating Vespa's 75th anniversary, Lego has collaborated with the auto manufacturer to launch a scale model of the classic 1960s Vespa Piaggio. What's more exciting is that this scale model comes in a Pastel Blue colour, which is not only Vespa's production colours but also a very rare find in the world of Lego.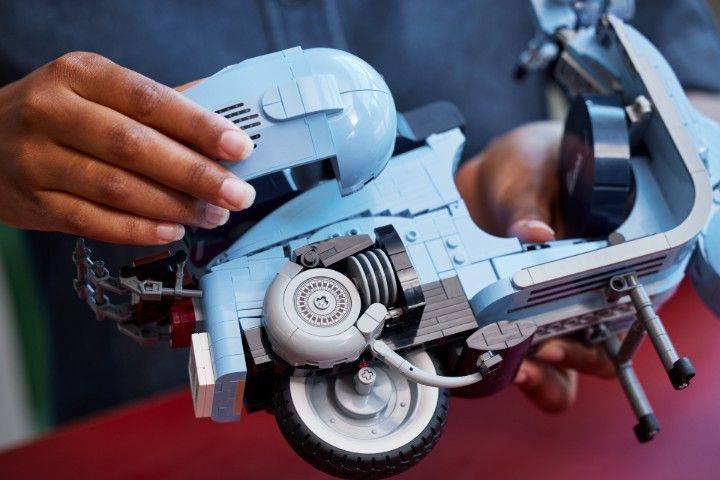 The buildable model replicates the detailed design of the iconic scooter including the single arm front suspension. It also includes two seats resembling the ones on the real scooter. On the side, it gets an engine cover, which when removed exposes the tiny brick-built powertrain beneath. The Lego Vespa model also comes with working steering that allows you to turn the wheel side-to-side.
Ducati Updates The Best-Seller Multistrada V4 For 2022
Next-Gen Husqvarna Svartpilen 401 Spied Again!
Upcoming Bikes In India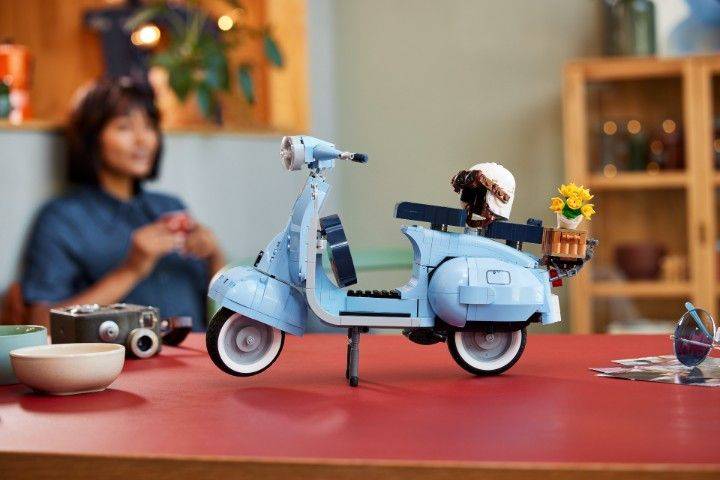 To make it look like an absolute stunner, the model gets a functioning kickstand, with the help of which you can put it up on a display, to express your love for all things automotive. However, one of the most interesting parts about the model has to be the licence plate which denotes the first patent ever registered for the Vespa on April 23, 1946.
Apart from this, the model gets cute little additions like a spare wheel, a helmet with brown chinstrap and goggles, and an accessories basket with a flower bouquet. All these intricate details add to the charm of this model, making it a really attractive piece to own.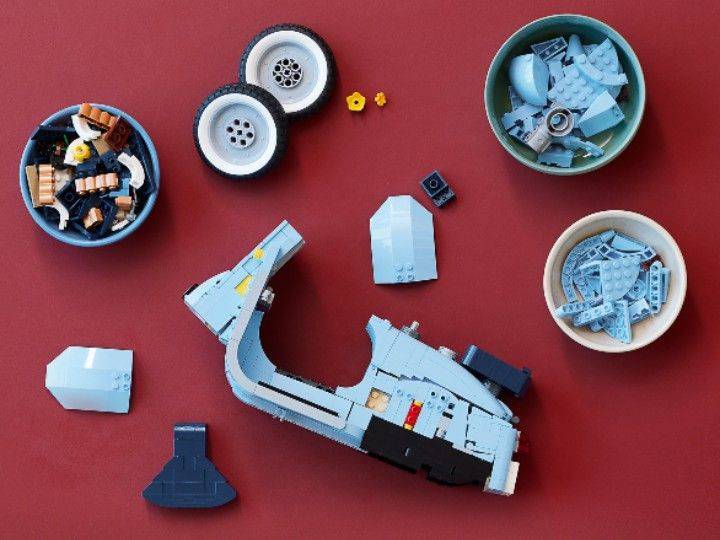 The model kit comprises about 1,106 Lego pieces that you can build on your own and is rated 18+, signifying that it is not just a toy but a collector's item.
Lego often makes scale models of iconic bikes, scooters and cars, and the BMW M 1000 RR model, in our opinion, is one of the coolest ever. Check it out here.
What do you think about this Lego set, and would you want to own it? Let us know in the comments below.