The novel 'Uptis' tyre, which requires no air and is puncture-proof, is already being tested on GM vehicles
US-based carmaker General Motors (GM) and Michelin are co-developing a novel airless tyre called 'Uptis' that's designed for use in passenger cars and doesn't need to be inflated with air. According to both the companies, we could see the new non-pneumatic tyre in a production electric vehicle (EV) in the next three to five years on a new-generation Chevrolet Bolt.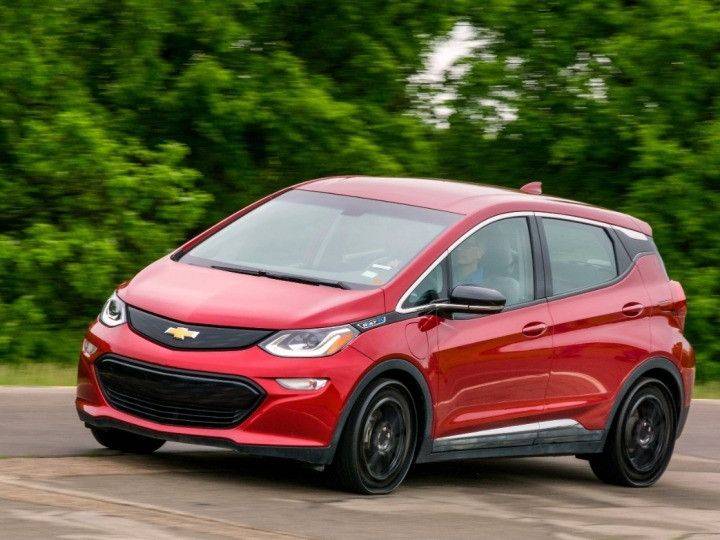 'Uptis' stands for 'Unique Punctureproof Tire System', highlighting the tyre's primary advantage, its blowout-proof construction, which requires no air. The airless tyre is also claimed to have a longer service life – it's less likely to give up even after multiple punctures or sudden blowouts.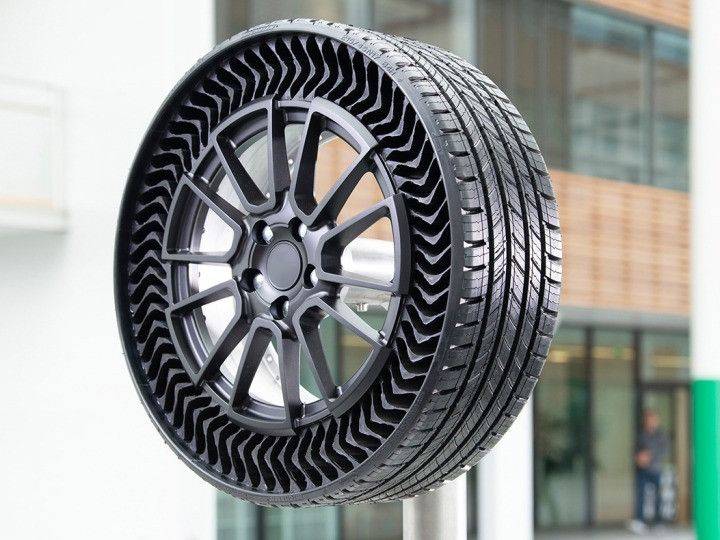 That's the airless tyre's environmental advantage – fewer tyres will be scrapped before the end of their service life. Michelin also claims that the new airless tyres are safer since they don't have any risk of flat tyres or sudden, dangerous blowouts.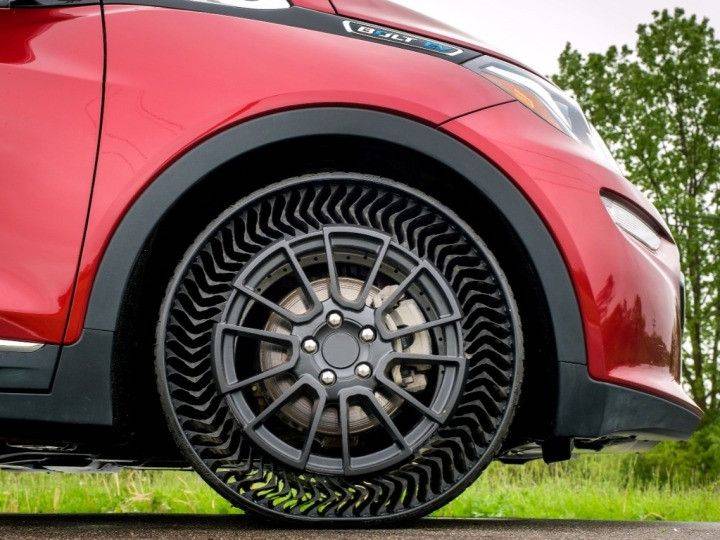 Michelin's airless tyre is already being tested on GM vehicles, such as the current-generation Chevrolet Bolt electric hatchback, from 2019. GM hasn't confirmed the next-generation Bolt hatchback, but a recent quote from the president of Michelin North America, Alexis Garcin, hints at a future GM compact EV that'll be equipped with the new airless tyres.   
Traditional pneumatic (air-filled) tyres have been in use since before the 1850s, and carmakers have always engineered suspension models according to air-filled tyre designs. Michelin's new airless tyres will likely be precisely engineered and fine-tuned for GM models to ensure that the ride and handling experience is familiar for end users.