Honda is said to be working on Scramblers based on the popular Honda Rebel 250 and the Rebel 500
Rumours are running rife in Japan that Honda is working on scrambler motorcycles based on the successful Rebel platform and it reportedly plans to introduce two scramblers – one a 250cc and the other a 500cc, much like their cruiser counterparts.
The Rebel 250-based Honda Scrambler might be called the Honda CL250, referring to the original CL72 250cc scrambler that was popular in the 1960s. The rendering gives us a clear image (both literally and metaphorically) of what the upcoming scrambler could look like. Honda might just have to tweak the chassis to accommodate a classic-looking fuel tank and bench seat. This goes well with the gaitered forks, larger-sized alloys, and the raised exhaust.
THIS Is How The Iconic Hero Honda CD100's Modern Avatar Should Look!
Honda Working On Hero Splendor Rival
Analysis: Here's How Much The Honda CBR150R Should Cost In India
Honda designed the Rebel's chassis to be versatile enough to accommodate both the single-cylinder 250cc engine and the parallel-twin 471cc heart. So, Honda could use the Rebel 500's foundations and develop a scrambler-style motorcycle, likely to be called the Honda CL500 scrambler. The rendering shows twin scrambler-style exhausts, true to the original Honda CL450. This one, too, features a bench seat, a teardrop-shaped tank, a flat seat, large alloys with meaty rubber, and a bash plate. That said, we hope the CL500 comes with spoke wheels and proper block pattern tyres because that would make it trail-happy.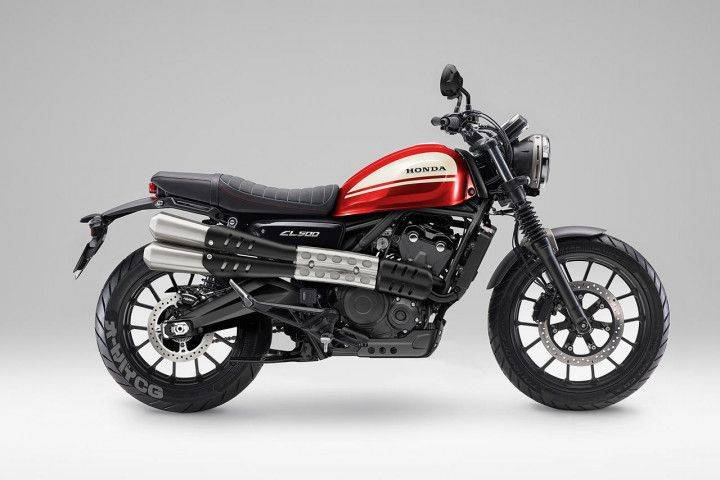 The CL250 is expected to break cover by the end of this year, whereas the CL500 might debut early next year. Scrambler-style motorcycles are fast gaining popularity, and Honda currently does not have any on offer. Using the Rebel platform makes good business sense as the engine, and most of the foundations are already in place. Honda will just have to modify the chassis, tweak the engine for a better low-end grunt, and design scrambler-focused bodywork.
These small-capacity scramblers will help the bikemaker establish a strong base in the fast-growing segment and attract newer buyers in Southeast Asian markets, where small-capacity motorcycles are all the rage. Moreover, these scramblers will be more accessible than the more hardcore Honda CRF250L and CRF250 Rally, incentivising a broader audience. We may not see the scramblers in India any time soon, but the Japanese bikemaker might launch the Honda Rebel 500 some time later this year.