To achieve this, the company has joined hands with Sun Mobility to use the latter's swappable battery tech for its upcoming EVs
Hero Electric has teamed up with Bengaluru-based EV infrastructure and services company Sun Mobility to bring forth 10,000 electric two-wheelers with Sun Mobility's swappable battery technology by the end of this year. 
The company will commence deployment in the next three months, and the electric two-wheelers will make use of Sun Mobility's network of swap stations called 'Swap Points' with a pay-per-use model. It will not only cater to regular consumers, but also e-commerce companies and fleet operators.
Here's What The CEO Of Hero Electric Said About The Future Of EVs
BREAKING: Hero's e-Scooter Launch Date Confirmed, To Be Sold Under Vida Sub-brand
Yamaha Reveals Its EV Future
The move comes just days after Hero MotoCorp and Honda announced their plan of setting up charging stations at Bharat Petrol pumps and swap stations at HP pumps, respectively. Hero Electric's initiative of prioritising swap stations is a sound business move as the company will be able to price its products competitively now that the battery pack can be availed as a service (by swapping), and need not be a part of the EV's manufacturing cost. The company's decision is also in line with the Indian Government's push to adopt swappable battery technology on a larger scale.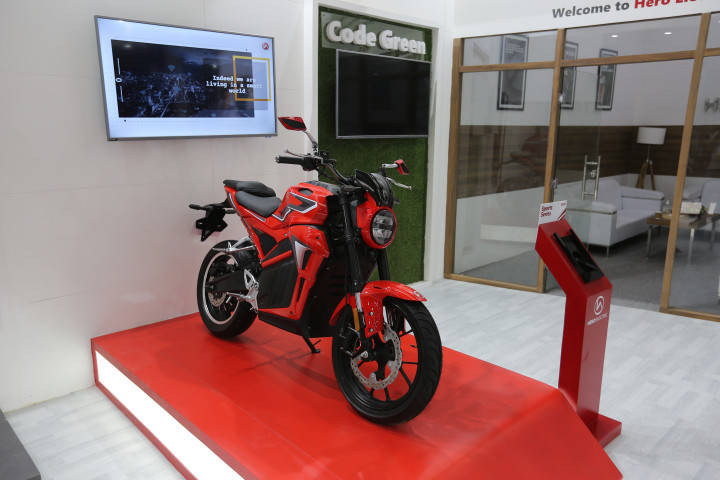 The companies have also stated that they would "create an ecosystem where the customer has access to the latest battery technologies throughout the product lifecycle without incurring repetitive costs of purchase." This indicates that Hero MotoCorp will develop modular EVs designed to be compatible with newer, more advanced battery packs developed by Sun Mobility. So, theoretically, if the battery capacity goes up in the same form factor as before, existing users will be able to eke out more range from their EVs. Moreover, the two companies will also come up with lucrative financing schemes for customers to make the switch more easily.
Hero Electric is already one of the country's largest EV players with over 750 dealer touchpoints. This, coupled with its upcoming swapping network and EVs with swappable batteries, should make it a competitive force in the fast-growing EV segment.