It'll get a new blue colour over the Taigun's 5-colour palette, but too bad there won't be a black paint shade available
Monochrome paint shades inherited from the Vento and Taigun.
Vento's matte grey paint shade isn't on offer at the moment.
Will also be offered in red, yellow and blue paint shades.
New Rising Blue Metallic colour isn't offered on other VW vehicles in India.
GT variants get a dual-tone black roof and black exterior trim.
The upcoming Volkswagen Virtus is a looker, and it comes in a fresh new palette of paint options for you to choose from. The carmaker will offer it in six colours, including a new Rising Blue Metallic that we haven't seen on the Virtus' platform cousin, the Taigun compact SUV. Scroll down and check out the new palette. 
Candy White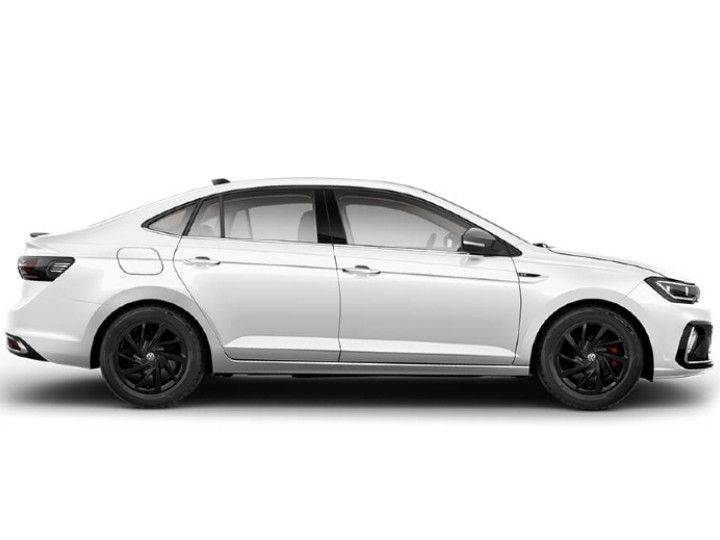 Volkswagen-Skoda has offered this solid white paint option on multiple models, including ones that have now been discontinued. It looks brilliant on the low-slung Virtus with its sleek lines and curved fenders, especially in the GT trim shown here.
Reflex Silver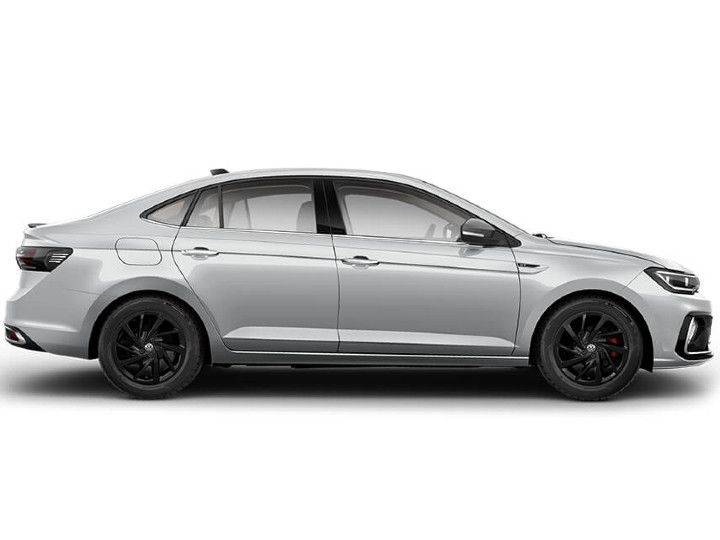 You'll have likely seen this silver shade before, too. It's similar to the Vento's metallic silver paintwork, and it's likely to be one of the most popular choices when the Virtus goes on sale in May.
Carbon Steel Grey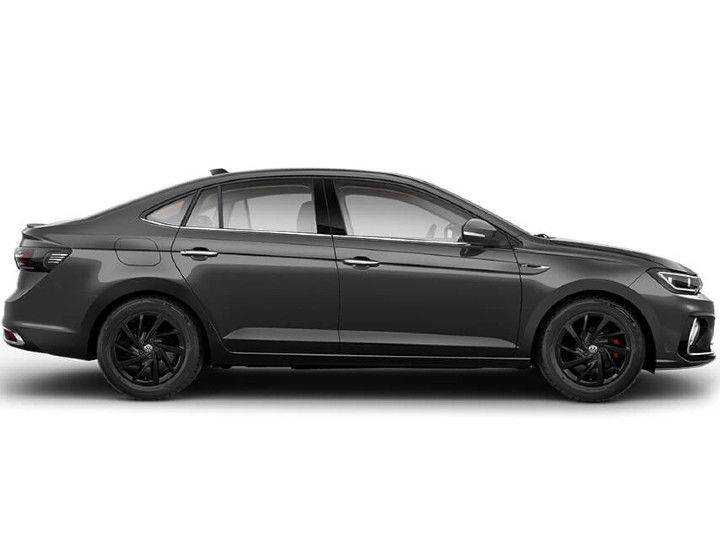 All three monochrome paint options will be from the Vento and Taigun's palette of colours. This dark grey option is the closest you can get to black, considering no metallic or solid black shade will be offered on the Virtus.
Wild Cherry Red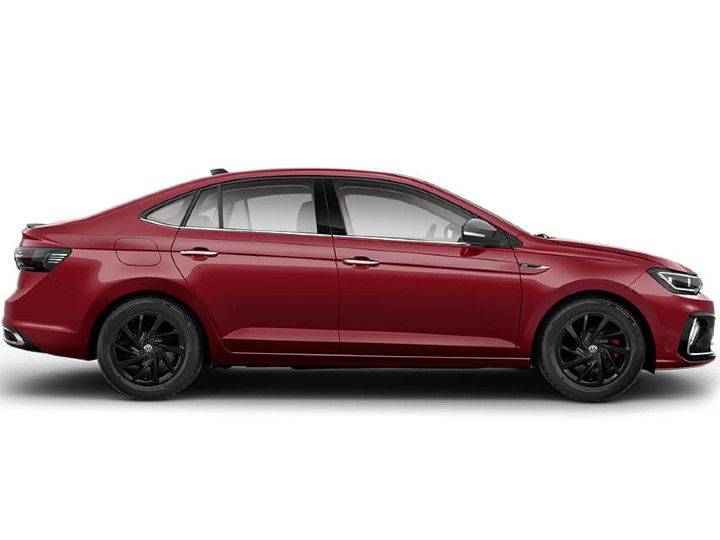 You could get a Sunset Red paint job in the Vento, too, but Wild Cherry Red is a deeper maroon shade that looks slick in the GT trim.
Curcuma Yellow: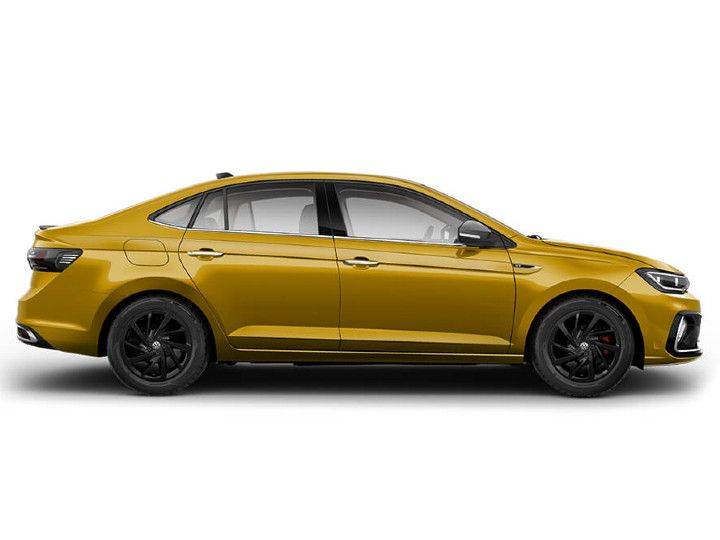 Volkswagen introduced this bright yellow shade in the Taigun, and the Virtus will get it as well. No other VW sedan has ever been offered in yellow in India, and we reckon it's the only sedan in the country by miles that you can get in this shade, straight from the factory.
Rising Blue Metallic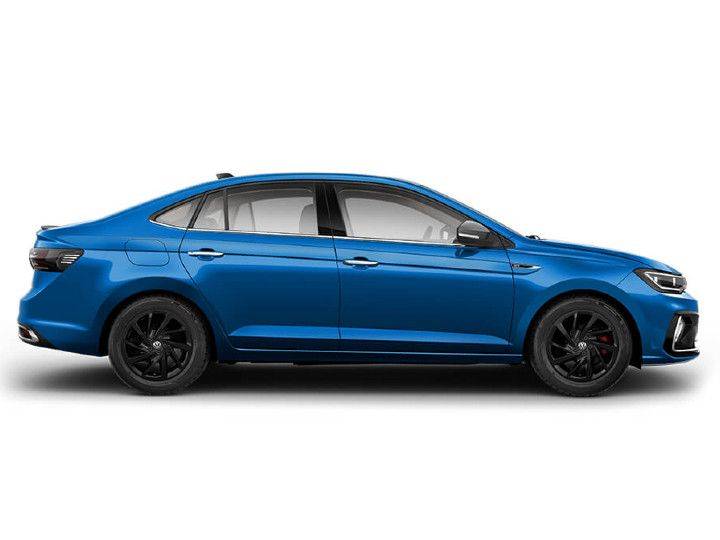 The VW Virtus will get a new metallic blue colour that's distinct from the Slavia's Crystal Blue. At least in pictures, it seems to be a lighter hue than the blue shades offered in the Maruti Ciaz and Hyundai Verna. 
GT Variant Exteriors
You'll be able to get the Virtus GT variants in all the colour options. This trim level adds Razor gloss-black alloy wheels and a black roof. Exterior trim bits like the outer rearview mirrors and rear spoiler are black, while the calipers are painted in a hot red shade.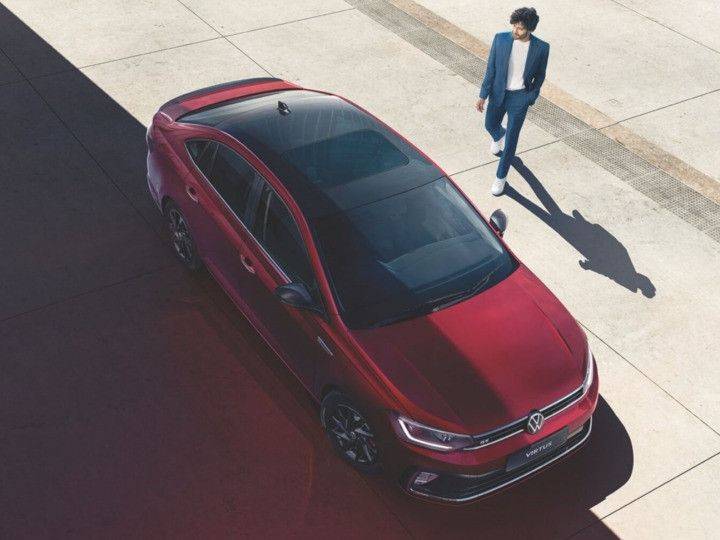 The upcoming VW sedan will offer a wider range of bright, interesting colours, but we'll certainly miss the dark grey matte paintwork of the Vento Matte Edition.
It will be launched in May, and it's likely to be priced from Rs 10.5 lakh (ex-showroom) onwards.