Only 333 examples will be produced, and they're already spoken for
Front engined rear-wheel-drive layout.
700PS 5.2-litre V12 petrol engine good for 0-100kmph in 3.5 seconds.
Carbon fibre driveshaft, body panels and seats for weight saving.
Ventilated carbon-ceramic brake discs.
8-inch infotainment touchscreen with Apple device integration and navigation.
After a long teaser period, the Aston Martin Vantage is all set to get a new V12 engine under its bonnet. It's the final iteration of the V12-powered Vantage, and only 333 examples will be manufactured for global markets.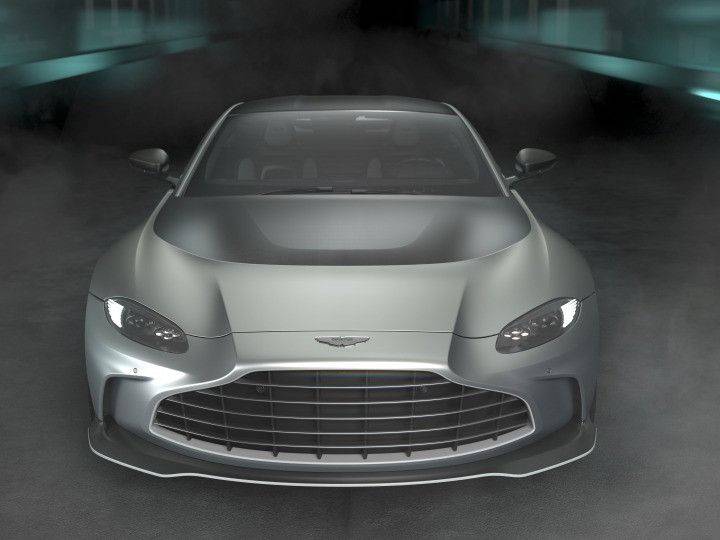 At first glance, the V12 Vantage looks like a souped-up version of the standard V8-powered model. It has a new front bumper that resembles the previous-generation V12 Vantage with its horizontally-slatted front grille.
The new V12 Vantage is 40mm wider than the standard variant and comes with 21-inch alloy wheels. It has a large wing spoiler and diffuser at the rear for downforce. According to Aston Martin, the aerodynamic additions add 204kg of downforce when the car is going at its top speed of 322kmph.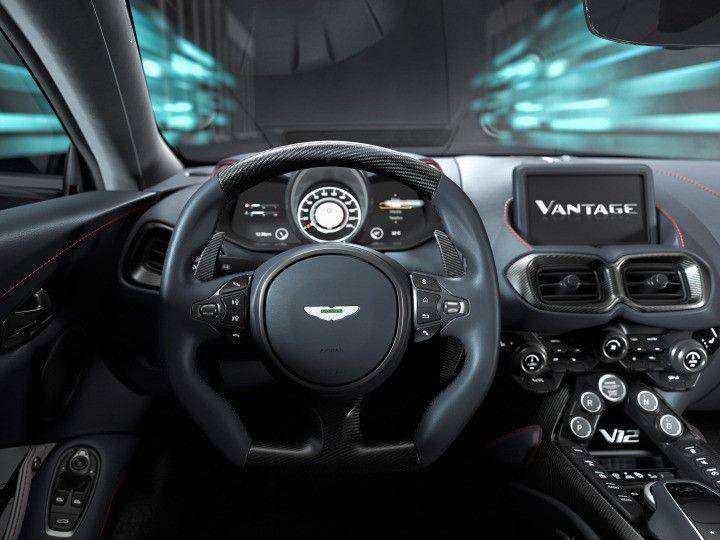 For a lightweight supercar, the 2022 V12 Vantage is well-equipped with creature comforts such as electronically operated seats and steering column, dual-zone climate control, heated seats and Alcantara upholstery. It also gets an 8-inch infotainment touchscreen with Apple device integration and navigation, that can be paired with an Aston Martin Premium Audio system.
On the safety front, Aston has equipped the V12 Vantage with blind spot detection, tyre pressure monitoring, a 360-degree camera, and an autonomous parking system.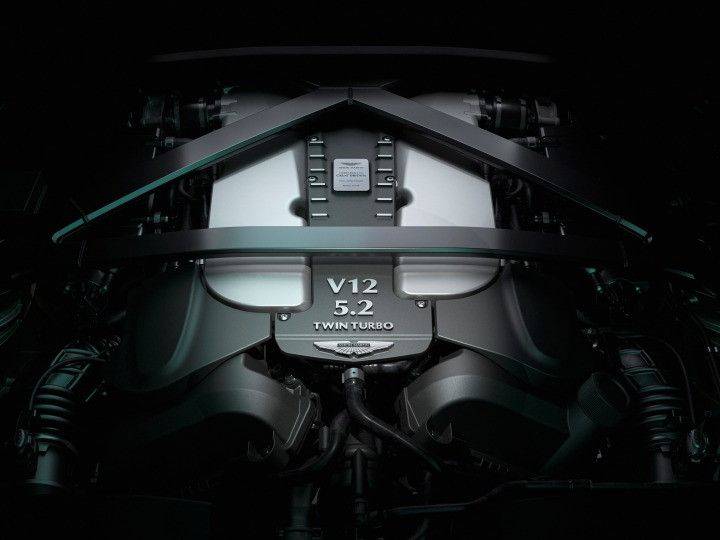 Under the bonnet, the Aston's 12-cylinder petrol engine produces 700PS and 753Nm, 190PS and 68Nm more than the standard Vantage's twin-turbo V8 engine. The V12 is paired with a rear-mid mounted ZF eight-speed automatic transmission. Power is sent to the rear wheels via a lightweight carbon fibre prop shaft and a limited-slip differential.
With all that power, the V12 Vantage scoots to 100kmph in a scant 3.5 seconds! It comes standard with several weight-saving measures such as carbon fibre and steel body panels, lightweight carpets and carbon fibre bonnet and seats. To meet global emission standards, the new V12 engine gets cylinder deactivation, idle stop/start, high 9.3:1 compression and fully catalysed exhausts.
Despite all the weight-saving, the V12 Vantage is still 67kg to 110kg heavier than the stock V8 Vantage. The latter is powered by a lighter twin-turbo V8 engine that makes 510PS and 685Nm, and it still manages to keep up with the V12 with a 0-100kmph time of 3.6 seconds.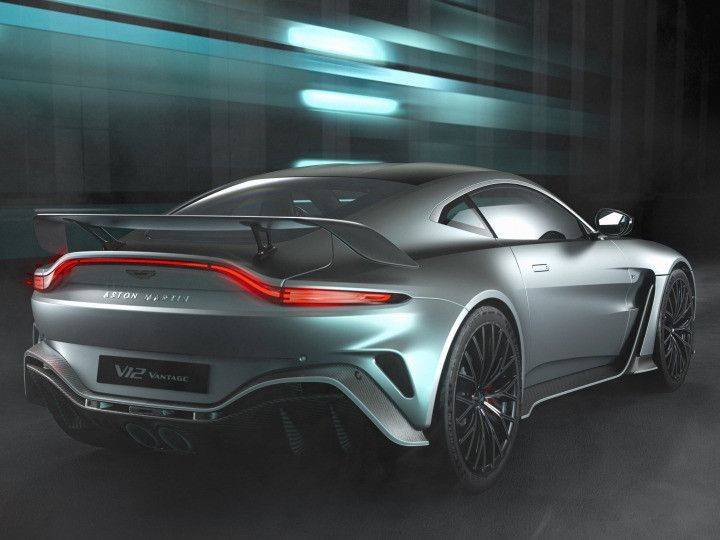 The above comparison demonstrates why V12 engines are slowly fading away from high-performance supercars and even luxury cars. Smaller turbo engines and electrified powertrains are capable of delivering similar performance with lower emissions. In addition, Aston Martin is reportedly working on an all-electric model for 2025, and from 2026 onwards, it'll provide electric options for its entire lineup of sports cars and SUVs.