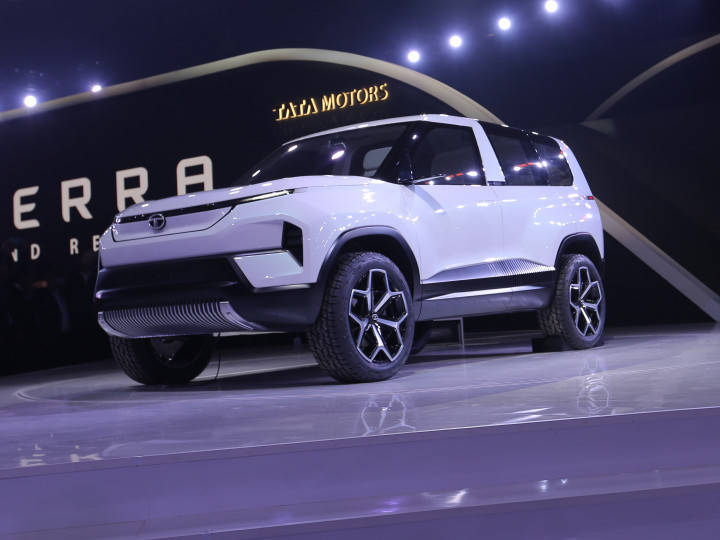 Tata Motors teases a mysterious all-electric vehicle.
Carmaker to introduce 10 EVs by 2025.
More details to follow on April 06.
Tata Motors has thrown a surprise at us by teasing a mysterious electric vehicle concept that will break cover on April 06. Now, we don't have an idea of what the upcoming EV will be, as the teaser reveals very little details. But by the looks of it, we expect it to be an SUV coupe or probably a larger electric SUV.
The teaser gives us a glimpse of the vehicle's bumper design with sharply-cut air dams. Apart from that, we could also notice the sloping roofline, which neatly merges on to the spoiler. Probably hints at a vehicle with a sloping roofline or sporty design touches? Well, our guess is as good as yours and we can bring concrete info once the car has been unveiled. 
Tata Motors is currently leading the EV space, thanks to two of its well-priced models: the Nexon EV and Tigor EV. The Indian carmaker plans to introduce 10 electric vehicles by 2025 (including the Nexon and Tigor). At present, both the Tigor EV and Nexon EV are based on their ICE-platform architecture, which is a safe move at the moment as the transition from ICE cars to EVs is at a very gradual pace in India. 
More details about this mysterious EV will follow as we inch towards its debut on April 06. So stay tuned. In related news, Mahindra has also teased three all-electric vehicles under its Born range of EVs and they will be unveiled in July.