Becomes first indigenous battery cell manufacturer with aims to achieve 50MWh of peak cell production capacity in the next one year
In a first for India, Log9 Materials, a Bengaluru-based battery tech startup, inaugurated its indigenous cell manufacturing facility in Jakkuru, Bengaluru. This marks the first indigenously-developed battery cell manufacturing line in the country, suggesting a move towards a brighter future for electric vehicles in India.
Previously, the battery cell tech used in the electric vehicles in India were imported from abroad, consequently relying and being dependent on outside battery tech. With the new battery cell manufacturing facility, that dependency changes to a great extent.
Log9 Materials claims that its manufacturing facility will be South East Asia's largest cell production line. Apart from that, the battery tech manufacturer has also disclosed that the newly-launched facility will aim to achieve at least 50MWh of peak cell production capacity in the next one year. The company is also focused on increasing the production to 5GWh in the coming 3-5 years. These are really ambitious plans, which have potential to open up more opportunities for EV startups in the country.
This EV Battery Knows How To Stay Chill
Ather 450X Price in India
Upcoming Bikes in India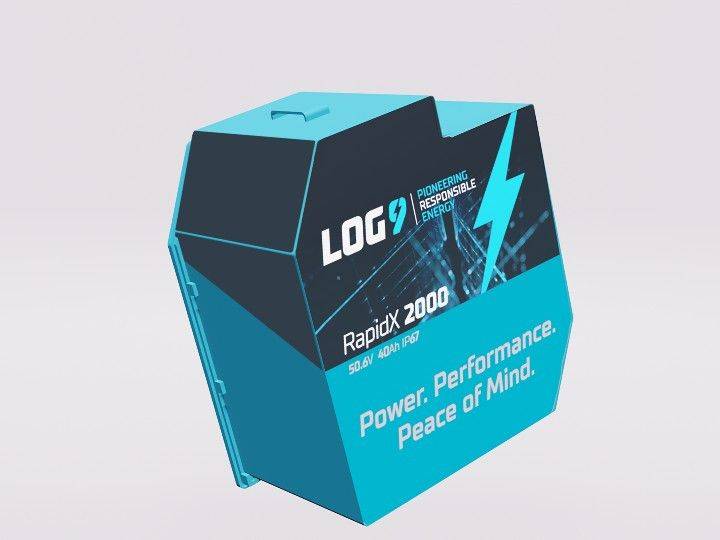 Currently, sourcing the components and battery tech from outside the country has been the biggest drawback in manufacturing EVs. And the fact that these cells have not been tested thoroughly for Indian conditions is also the reason we are seeing cases of EVs exploding. However, this never-been-done-before step is set to change that for the better and will also promote a sustainable and stronger EV infrastructure in India.
Log9 Materials also revealed that they have been working on a unique cell chemistry for its RapidX battery packs, with Instacharge technology. These battery packs are capable of nine times better charging, performance and battery life as compared to conventional li-ion battery packs.
Apart from that, the battery tech company recently signed an MoU with Jitendra EV e-scooter manufacturer for launching EVs that can fully charge in less than 15 minutes.