Hyundai Motor India Ltd., India's second largest carmaker and biggest exporter has announced the introduction of its globally acclaimed Ioniq 5 in India this year. The launch of the Ioniq 5 will mark the beginning of Hyundai's BEV expansion plans in India. Hyundai, recently, announced the ambitious electric vehicle plans for India, introducing 6 BEVs by 2028.  
Hyundai was the first company to launch an electric SUV in India in the form of Kona and will launch its second EV – the Ioniq 5 in the coming months. The announcement comes after Kia India, a part of Hyundai Global announced their plans to launch the Kia EV6 premium electric car in limited batch soon. Kia will open bookings of the EV6 in May 2022. 
Read More:-Ola Electric to launch self-driving electric car within two years, says CEO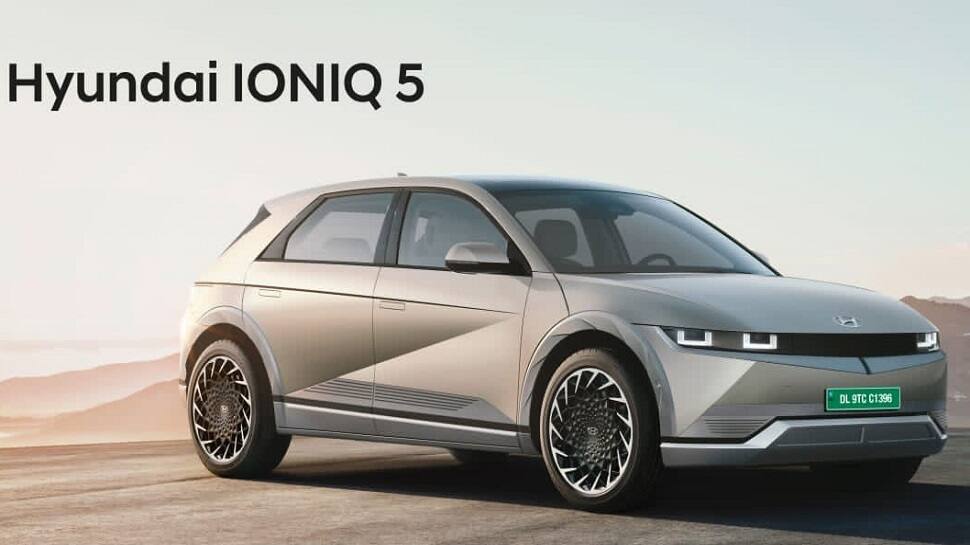 Kia EV6 is based on the Ioniq 5 that's fusion of "ion" and "unique", and was announced as a long-term research and development project focussing on sustainable mobility. Hyundai has showcased Ioniq 5 in India multiple times and will kickstart Hyundai's mobility journey in India.
The Electric Global Modular Platform (E-GMP) is an innovative system that was exclusively developed for next-generation battery electric vehicles and feature an innovative interior and exterior design. The interiors feature eco-friendly materials at multiple touchpoints, while the exteriors of this all-electric CUV present a dynamic appeal.
Read More:-Breaking: Tata Motors announces price hike on cars upto 1.1 per cent
The platform can facilitate many body types, featuring a modularized battery system and creating synergies with BEV component sharing. It gets a flat floor and flexible seating layout as well as an innovative interior space that offers sliding console and sliding 2nd row seats.
The E-GMP has a large battery capacity, improved handling and capability to achieve a top speed of 260 kmph and promises to offer a fun-to-drive electric vehicle with enhanced battery range.
Read More:-Earth Day 2022: Top electric cars to fight Climate Change in India under Rs 25 lakh
Commenting on the announcement, Unsoo Kim, MD & CEO, Hyundai Motor India Limited, said, "As a customer centric brand, Hyundai is focussing very strongly on electric mobility across its businesses and product range for a progressive and sustainable future. Hyundai is proud to receive the World Car of the Year 2022 for the IONIQ 5 as this award is a true testament to our vision and efforts in driving the adoption of BEVs globally. Hyundai Motor India has already committed to the expansion of our BEV line-up to 6 models by 2028 and today, with great pride we are announcing the introduction of IONIQ 5 in CY 22 in India.