The electric SUV is set to hit the North American market in 2024, and it'll likely be sold in other countries, too
Honda has teased its upcoming electric vehicle (EV), the Prologue SUV, in a new design sketch. The electric SUV has been designed at the Honda Design Studio in California, in conjunction with the carmaker's design team in Japan. It's set to be launched in the North American market in 2024, and it'll possibly be a global model that might be offered in other countries as well. 
Going by the design sketches and description, it seems that the Honda Prologue will be similar to the CR-V SUV in size. It'll feature a fairly conventional design with an upright front fascia that features a covered, gloss black front grille reminiscent of the Honda e. Lower down, the Prologue has a trapezoidal air dam flanked by LED fog lamps.
The SUV will have plastic cladding all around for a rugged look, and clean body lines with minimal design flair with a focus on aerodynamics. Jiro Ikeda, Honda's Exterior Design Leader, says, "We balanced that with a neo-rugged look that you see in our current lineup to ensure Prologue represents a true Honda EV."
When will the Honda Prologue be launched?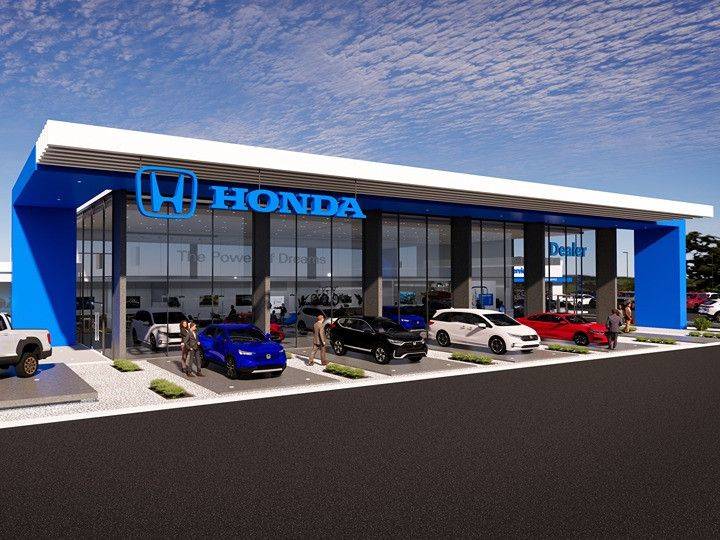 The Honda Prologue is set to hit North American markets in 2024. Honda is already working with its dealer network to prepare for digital sales in the future. After the Prologue, Honda will launch vehicles based on a new Honda e:Architecture from 2026 onwards. 
We don't know much about the Honda Prologue's powertrains, but we do know it'll be powered by General Motors' Ultium batteries. It's too early to tell if the electric SUV will be offered in the Indian market. Later in 2027, Honda will also introduce a new set of affordable electric cars that will be co-developed with GM. These EVs could be more sensible for a price-focused market such as India.