They carry a rather hefty price tag
After launching three two-wheelers, Keeway has finally announced the prices of its scooters. 
The Vieste 300 and the Sixties 300i are both priced at an introductory price of Rs 2.99 lakh (ex-showroom), making them quite an expensive proposition. That said, the Vieste 300 is still a lot more affordable than its closest rival, the BMW C 400 GT, which retails at Rs 10.40 lakh (ex-showroom). 
Both the scooters get a 278.2cc single-cylinder liquid-cooled engine generating 18.9PS and 22Nm.
The Vieste 300 is a proper maxi-scooter styling with all-LED lighting and a quad projector headlight setup. The scooter comes with a large underseat storage, apron-mounted cubbyhole, spine-mounted fuel tank cap, key fob, and a twin-pod semi-digital instrument cluster.
Meanwhile the Sixties 300i is a retro-styled scooter. It gets an all-LED lighting, decent underseat storage, floorboard mounted fuel tank cap, apron compartment with USB port, and a semi-digital instrument cluster.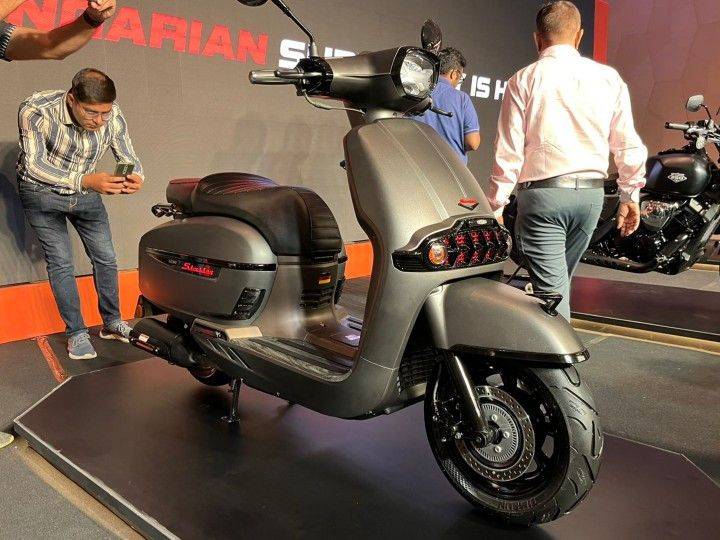 At these prices, these two scooters are more of a niche product than anything else. If you want to get yourself retro-styled scooters, you've the Vespa VXL 150 and Vespa SXL 150 on sale at a much lower price, starting from Rs 1.37 lakh and Rs 1.41 lakh respectively (ex-showroom Delhi). If you're looking for a sporty scooter, you can get the Yamaha Aerox 155, which comes with the iconic Yamaha R15-based engine for Rs 1,36,800 (ex-showroom Delhi).
Bookings for both the scooters have started online for Rs 10,000 and the deliveries will commence next month. The scooters are available with a 2-year unlimited warranty. Keeway currently has 40 dealerships in 37 cities. Along with these, Keeway plans to not only launch five more bikes this year, but it also has an EV lined up for the Indian market sometime next year.