The two-door speedster has its motorcycle engine assisted by three electric motors
PlayStation's latest iteration of its hardcore sim racing video game, the Gran Turismo 7, has a boatload of cars from a variety of genres you can drive virtually. Now, Suzuki has revealed the Vision Gran Turismo speedster concept that has been added to the vehicle roster in a recent update to the game. What's really got the eyeballs rolling is that it's powered by a motorcycle engine which is from none other than the beastly Hayabusa superbike.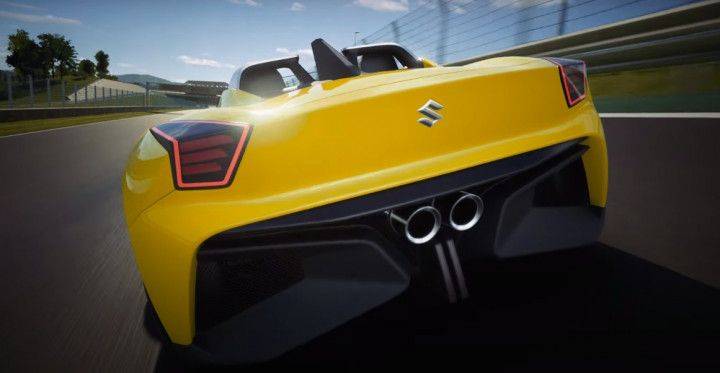 Like the two-wheeled speed demon, the 1340cc inline 4-cylinder engine pushes 190PS and sends it to the rear wheels of the concept. That's not all, as there are three electric motors to assist the motor (two at the front and one at the rear) to make it an all-wheel drive speedster. All this combined, the Suzuki Vision Gran Turismo pushes 432PS and 610Nm. In fact, this isn't Suzuki's first rodeo in plonking in a Hayabusa engine in a concept car, as the GSX-R/4 concept from 2001 did just that.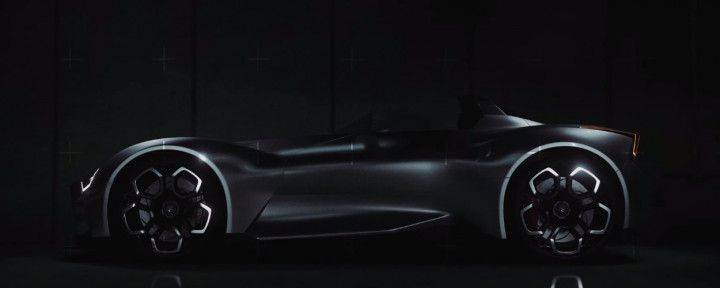 Imagine a Suzuki Swift Sport on steroids. That's pretty much what the Vision Gran Turismo looks like with that instantly recognisable face, but with sharper headlights and a more brawny character. The massive wheels and wheel arches make it curvy, while the rear end gets a beefy diffuser and trendy tail lamps that stretch till the rear wheel fenders. It's also a featherweight, weighing in at 970kg.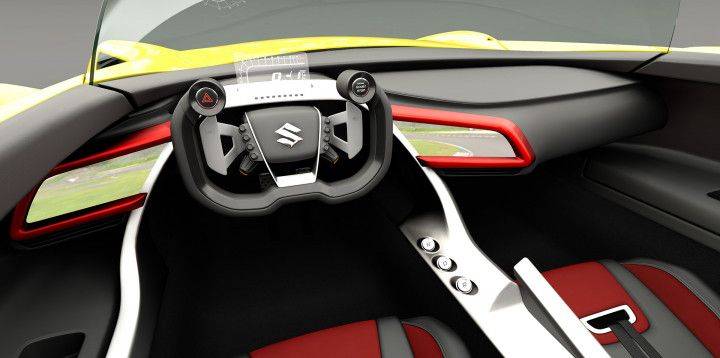 Head inside, and the concept vibes are clear to see with a cabin largely focused on the driver. There's an aeroplane-style yoke for a steering wheel with what looks like a head-up driver display giving all the important information. Instead of  mirrors, there are massive displays flanking the driver cockpit, so, looking at the rear isn't much of a hassle.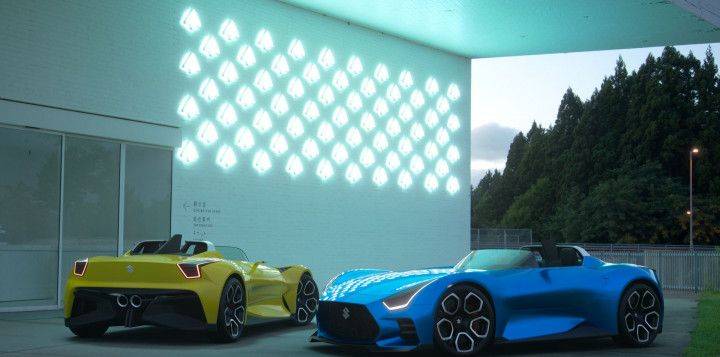 Sure, the Suzuki Vision Gran Turismo is a concept. But you can still enjoy open-top thrills virtually on the Gran Turismo video game. That being said, you need to have either a PlayStation PS4 or a PS5 to get your hands on Gran Turismo 7.