That said, playing near Rs 20 lakh for just more efficiency isn't exactly a wise decision as it needs to be beyond just mileage.
New Delhi: This is not the first Honda sedan hybrid but the new City e:HEV comes at a time when filling up at a petrol station throws up some scary numbers and also lightens your wallet way more than you want it to. Hence, a fuel-efficient hybrid midsize sedan is the perfect car for those who cannot have an EV but want to save on fuel costs.
That said, playing near Rs 20 lakh for just more efficiency isn't exactly a wise decision as it needs to be beyond just mileage. The City e:HEV costs under Rs 20 lakh and that's a huge price increase over the City CVT automatic petrol. So what do you get for the extra money?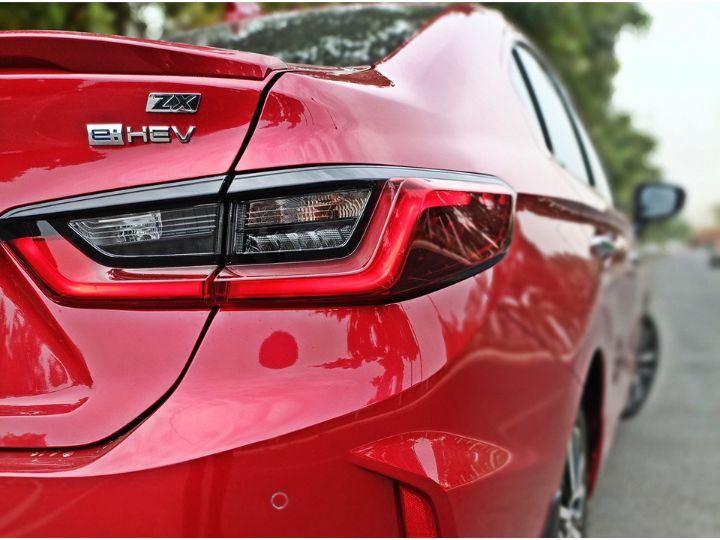 Honestly, the appeal of the City hybrid goes way beyond just efficiency and revolves around being a more comfortable car for either driving yourself or being chauffeur driven. The complicated powertrain consists of two electric motors and a 1.5 l petrol engine but it is not 'that' petrol engine that figures in the standard City as it is much less powerful but the combined output is actually 126 bhp and 253 Nm. It also does not have a conventional gearbox at all since the electric motor drives the wheels and the petrol engine acts as a generator. Confused? Well to sum it up, the hybrid bit means there is both a battery pack, electric motors and a petrol engine. Hence, unlike an EV, you do not need to physically charge it but instead fill it with petrol, although much less than you expect to.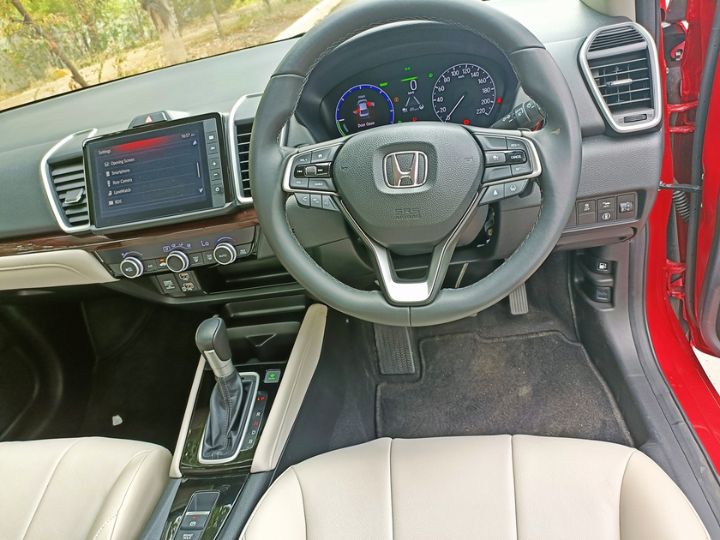 The City hybrid gets EV Drive, Hybrid Drive, and Engine Drive modes and at starting speeds, you drive in complete electric silence. The battery pack never runs out of charge and that means you always start in EV mode. So it is quiet at low speeds and in stop-go traffic, it behaves like an electric car. So below 40 kmph it's an EV but as soon as speeds increase a bit, the hybrid drive kicks in but you get no idea as it is very smooth with no jerks. Above 80 kmph, the engine will be coming in at its full potential.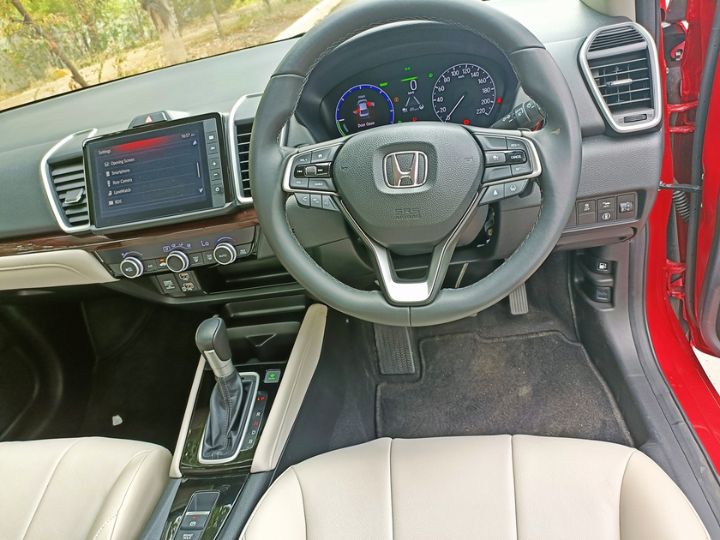 In the real world, the EV mode is best for city use as we saw and at low speeds, the refinement plus the comfort of the City is now increased tenfold. You are relaxed more and even with hybrid drive, there is a linear and smooth powertrain that works behind the scenes for an easy to drive experience. It is only when you push very hard that the car gets a bit noisy and is out of its comfort zone a bit, The City hybrid e:HEV works best as a cruiser and in that sense, there is nothing else at this price which is as relaxing or silent, in terms of sedans or even petrol SUVs. Like EVs, hybrid cars also get regenerative braking to charge the battery and you can adjust via the steering paddles. The regen is linear and not very strong but does work very well. We also noticed the braking performance being improved along with better ride/handling combination with the car being stable at high speeds. All four-wheel disc brakes do come in handy here.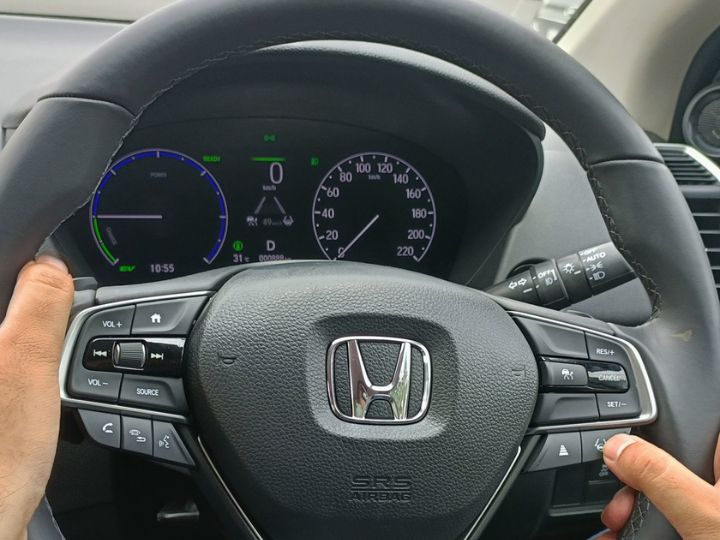 The big figure that you want to know is the mileage and here we got a fantastic 19 kmpl plus for a combined city/highway fun. The official figure is 26.5 km/l while you can get nearer with a more efficient driving style. However, 19kmpl is still astonishing for a large sedan and nothing comes close in terms of mileage. Other bits? The "Honda SENSING" ADAS features are easy to use and work well on clearly marked roads while the tech list includes Collision Mitigation Braking System (CMBS), Adaptive Cruise Control, Road Departure Mitigation (RDM), Lane Keeping Assist System (LKAS), and Auto High-Beam. These are very useful features, to say the least.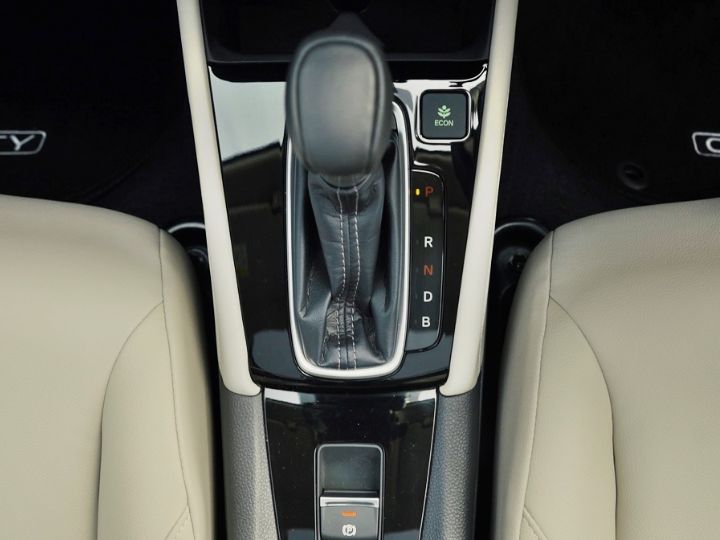 The City e:HEV also gets additional features like a powered handbrake, a new 17.7 cm High Definition Full Colour TFT display, ambient lighting, connected car tech (including Alexa and OK Google),  plus an electric sunroof and more. Hence, move beyond the price and the City hybrid is a compelling package due to its comfort, refinement, efficiency and added features. Yes, it is way more expensive than standard City petrol but the idea is not that as instead the City e:HEV is meant for those who want an EV but not the problems associated with it. In that way, the City e:HEV has no competition!
What we like- Efficiency, added features, refinement, comfort