The Crown crossover will be the first in the series, set to debut in the coming months
The Crown is based on a new TNGA-derived platform.
Will get a 340PS 2.4-litre turbo petrol engine paired with a strong hybrid system.
2.5-litre series parallel hybrid petrol powertrain will also be offered.
Standard Toyota Multimedia System and Toyota Safety Sense 3.0.
The Toyota Crown has long been the Japanese carmaker's flagship luxury sedan in its home market, the car of choice for government officials and executives. Although it's never been available in India, the Crown has been sold in a myriad of countries over the years. Now in its 16th generation, the Crown will be offered in four different iterations – crossover, SUV, estate and sedan. The crossover will be the first to debut in the coming months, and it'll begin production in January 2023.
Four Types Of Toyota Crown
Toyota Crown Crossover
The Crown crossover has a raised stance with subtle body cladding all around. It features a sleek front fascia with sharp headlights that are connected by an LED lighting element. Lower down, the faux grille and air dam are finished in gloss black. It has a distinct coupe-esque roofline which leads to a blacked-out, rugged-looking rear end with narrow LED taillights.
Toyota Crown Sport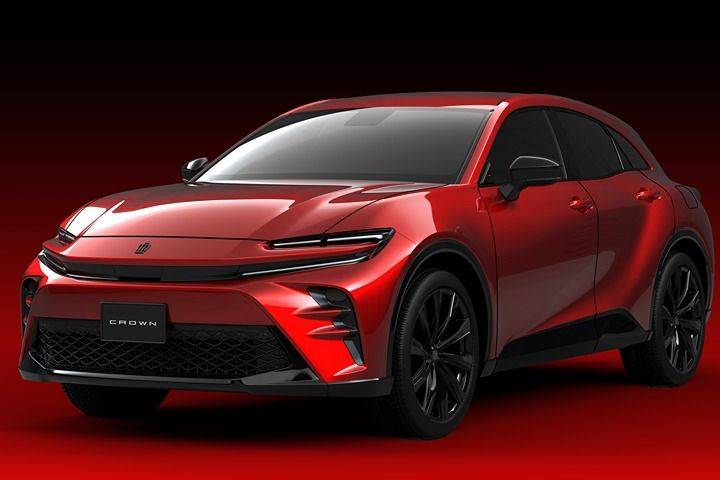 The Crown Sport is an SUV with C-shaped LED lights and a more conventional front fascia design. Its tailgate is more upright than that of the crossover variant, and it bears a completely different sporty design with split taillights and air vents in the bumper.
Toyota Crown Sedan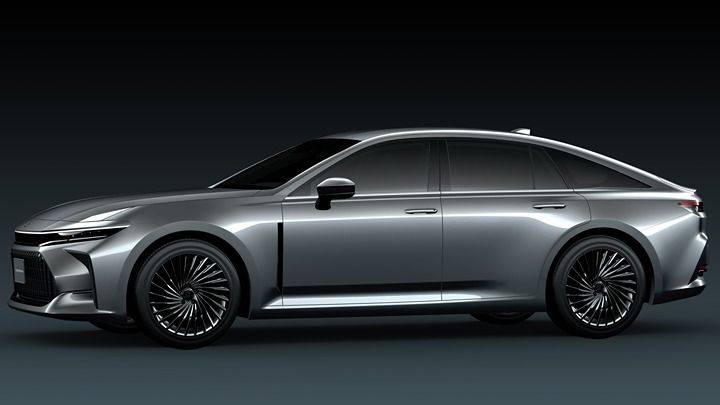 This is the body style that the Crown nameplate has always associated with. The new sedan features a narrow set of headlights and a broad front grille with a floating number plate holder. It has a sloping roofline reminiscent of the Toyota Mirai with large front and rear windows. At the rear, a sharp LED taillight cuts across the full width of the boot lid, with split taillights on each side.
Crown Estate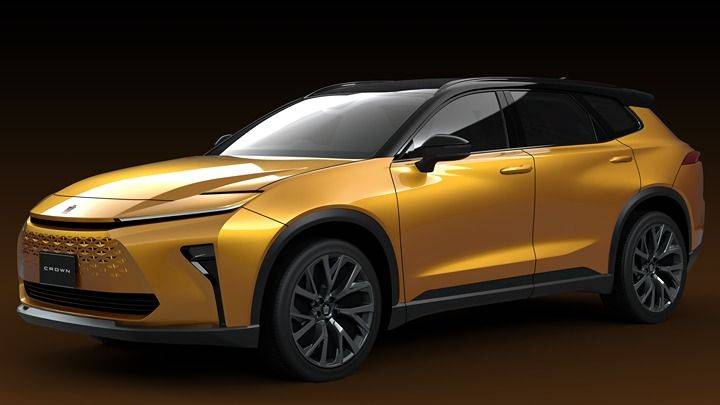 The Crown estate's raised stance makes it feel more SUV-esque than station wagon. Nevertheless, it's the most futuristic-looking iteration of the Crown with ultra-narrow headlights and a grille that fades into the front bumper. At the rear, you get split taillights and the most upright rear windshield in the whole Crown series.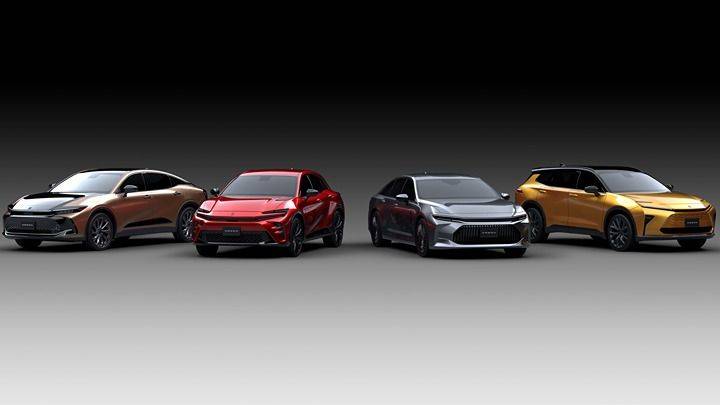 Toyota Crown Crossover Features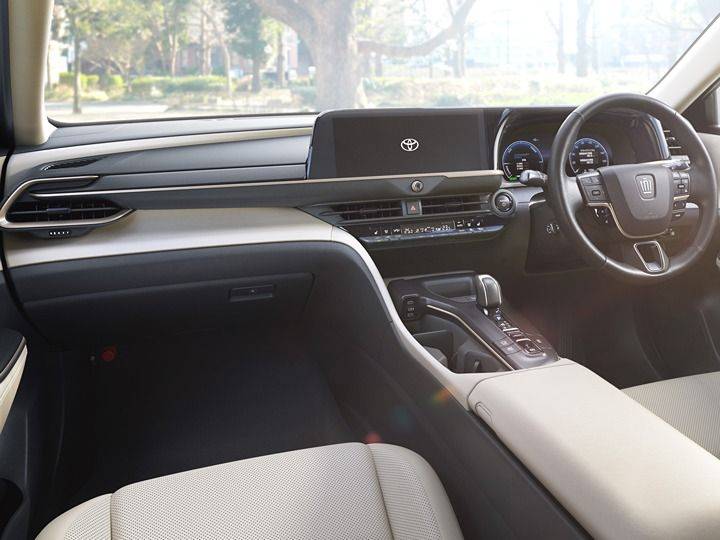 Depending on the variant, the upcoming Crown crossover will be equipped with adaptive suspension, drive modes and parking assistant. Toyota's latest Audio Multimedia System is standard, with a 12.3-inch touchscreen and an 11-speaker JBL sound system. In addition, the Crown will have front and rear heated seats, front ventilated seats, 21-inch alloy wheels and a panoramic sunroof.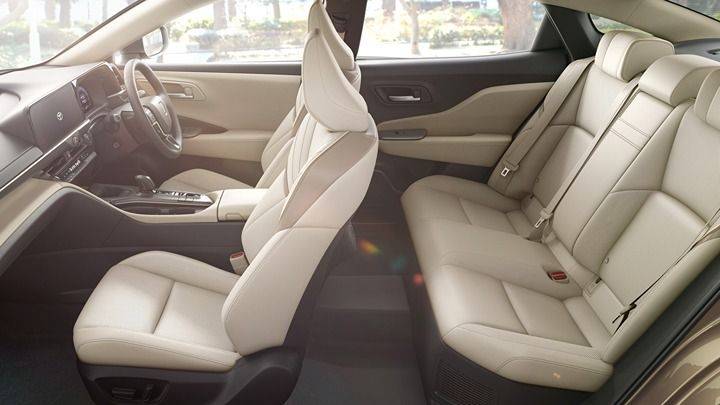 Toyota Safety Sense 3.0 is standard across the range. It includes an auto emergency braking system with pedestrian, motorcyclist and guardrail detection, adaptive cruise control, lane keeping assist, adaptive headlights and road sign assist.
Toyota Crown Powertrains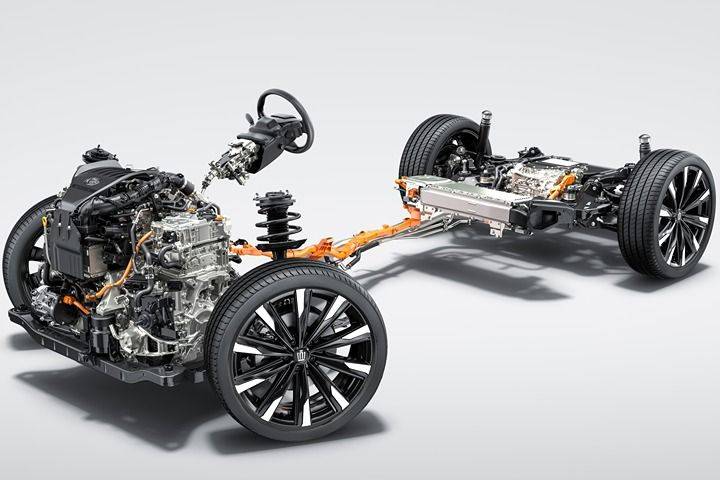 The Crown's top-shelf powertrain makes 340PS from a 2.4-litre turbo petrol engine paired with a 6-speed automatic transmission and a strong hybrid system. It has an electronic axle at the rear with a water-cooled e-motor to power the aft wheels. It has a claimed 0-97kmph (0-60mph) time of 5.9 seconds. As standard, the Crown will get a 2.5-litre petrol engine paired with a hybrid system and all-wheel drive (AWD).
The Toyota Crown Series is an exciting bunch of luxury vehicles, but we aren't likely to get any of them in India. The crossover variant has already been announced for North American markets and other countries.